A Statem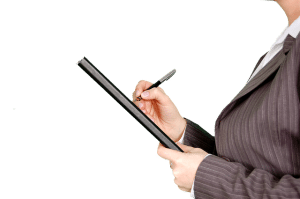 ent of Information filing is required for all California corporations and LLC's. Whether you are formed or registered to do business, your entity is required to file the form. A Statement of Information will update the Secretary of State of the changes to your business. It can be changes like updating new officers, managers, or even your new business address.
Corporation Statement of Information Filing
California corporations are required to file a Statement of Information annually. It is due in the same month your business was incorporated in. For example, if your business was formed in August, the Statement of Information filing would be due every year in August. Corporations may file the form over the counter, by mail, or online.
LLC Statement of Information Filing
California LLC's are required to file a Statement of Information biennially (every other year). It is also due in the same month your LLC was formed in. LLC's can only file the Statement of Information by mail or over the counter. Unfortunately, at this time, the Secretary of State does not give the option to file the form online.
Please make note that the first Statement of Information filing is due within 90 days of forming your corporation or LLC. All Statements must be filed when it is due even if there has been no changes to the entity. The Secretary of State requires that you confirm the current information filed is still correct. Failure to file your Statement of Information on time may result in a $250 fine and a suspended status.
Below is a list of information that can be updated through filing the Statement of Information form:
Principal Executing Office
Mailing Address
Officers

Chief Executing Officer
Secretary
Chief Financial Officer

Directors
Managers/Members
Agent for Service of Process
Type of Business
Let DBS help you get started on your filings! Please call (916) 480-1225 or click here to have one of our agents contact you!