Are the owner of a s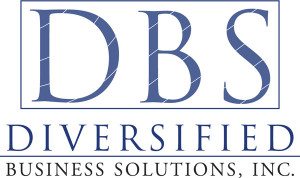 mall business and is looking for a fun and stress-free accounting solution? You have come to the right place! Most business owners face the problem of managing their QuickBooks file that they do not get a chance to manage the rest of their priorities. Let Diversified Business Solutions help you manage your accounting needs.
"Invest Your Time Making Money, Not 'Accounting' For It!"
Why DBS
DBS has over 13 years of experience in the accounting industry
We go beyond bookkeeping services and help you succeed in achieving your business goals
Certified QuickBooks and XERO ProAdvisors
Clients provide glowing testimonials
Several packages available to fit your business needs
Help educate to increase profits
Diversified Business Solutions, Inc. has been around for over a decade. DBS is affiliated with and a member of the Certified QuickBooks ProAdvisor program.  We are also members of the National Association of Certified Public Bookkeepers (NACPB).
Our staff at DBS is also certified in XERO, the online accounting software alternative to QuickBooks. We can help you determine which software would work best for your business.
We bring experience and knowledge to help with your business accounting needs. We recognize that each of our clients have unique goals and we tailor our services to meet their specific needs. We work closely  with our clients to plan out how we can best serve your financial needs! Let us help you take your business to its next level!
Call us today and score with DBS to schedule a free consultation at (916) 480-1225!